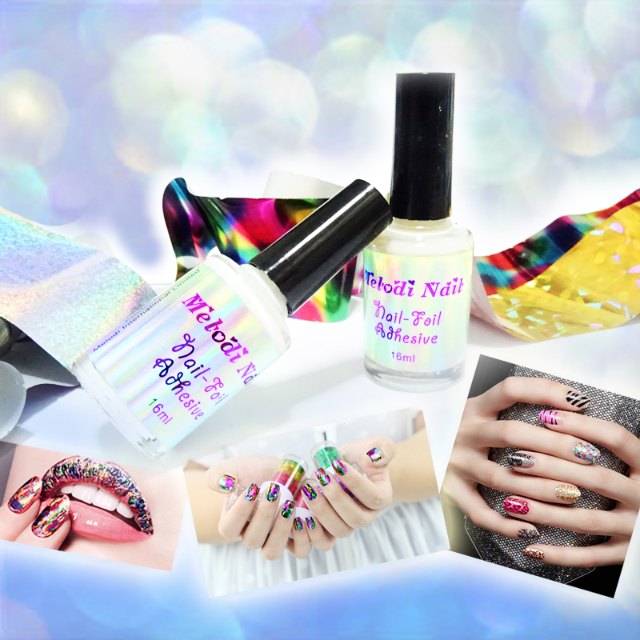 Nail Foil Transferring Adhesive Glue
Model:
Australia , Canada , Ecuador , Hong Kong , Macau , Malaysia , Singapore , Sweden , Taiwan , United Kingdom , United States
Product Description
Nail Foil Transferring Adhesive Glue (16ml)
Application: Apply a thin layer of nail foil adhesive on dried nail, wait for about 90s (the milky color turns to transparent), press the matt side of the nail foil down to the nail. Lift up quickly and repeat this step if you want to have a random look. Or, for the first time you press the foil down, rub it thoroughly to transfer a smooth and complete pattern of the foil onto the nail.
Apply 1-2 times of top coat for a long lasting effect.